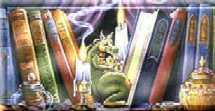 by Finzzzz
February is here and spring is just around the corner.
The weather is still pretty dismal here, but it's a
great time to catch up on your reading. Here are some
mysteries and thrillers to keep you up at night.




A Darkness More Than Night
by Michael Connelly

A riveting crime novel from Michael Connelly that stars two favorites: Terrence McCaleb, the retired FBI agent from the bestseller Blood Work, and LAPD homicide detective Harry Bosch. Terrence McCaleb is asked by the LAPD to help them investigate a series of murders that have them baffled. They are the kind of ritualized killings that McCaleb specialized in solving with the FBI, and he is reluctantly drawn from his peaceful new life back into the horror and excitement of tracking down a terrifying homicidal maniac. More horrifying still, the suspect who seems to fit the profile that McCaleb develops is someone he has known and worked with in the past: Detective Harry Bosch. A Darkness More Than Night is a fresh and lightning-paced excursion into the dark side of Los Angeles and the hidden corners of the human heart, by a writer hailed by the Los Angeles Times as one of the top rank of a new generation of crime writers.

This book will definitely be on my top ten list for the year. If you haven't discovered Connelly, run, don't walk to your nearest independent bookstore. I suggest The Poet, Blood Work, and Trunk Music. In his newest novel, Connelly merges his two most popular characters and pits them against each other over a murder case. The plot is suspenseful, the mystery is fun to solve, and you'll be surprised at how Connelly cleverly manages to ties the threads together.





Projection
by Keith Ablow

In his stunning debut novel, Denial, Keith Ablow took us deep into the workings of the criminal mind. In this electrifying new book he takes us back to that same territory--but with a horrifying new twist. In a psychiatric hospital just outside Boston, Trevor Lucas, a brilliant but psychopathic plastic surgeon on trial for a grisly serial murder, has taken over a locked unit for the criminally insane. The murderous inmates are holding staff members hostage, and they will die unless Lucas gets what he wants--a meeting with forensic psychiatrist Frank Clevenger. Clevenger and Lucas have a past--they share a secret that, if revealed, would end Clevenger's career and, quite possibly, his freedom. It's the perfect, diabolical bargaining chip, and Lucas uses it, refusing to negotiate with anyone but Clevenger. As an army of police, tanks, and helicopters mass outside the hospital, Clevenger enters the locked unit, and the stage is set: two extraordinary men, both doctors, enmeshed in deep conflict that threatens to erupt into mass murder. Unrelenting, fueled by its characters' ferocious intelligence, Projection is destined to take its place among the classic psychological thrillers.

Ablow wrote one of my favorite thrillers a few years ago (Denial) and this sequel to it lives up to its predecessor. Ablow does and outstanding job writing his main character, a forensic psychiatrist hooked on booze, drugs, and sex who has enough demons of his own without worrying about his patients. His antagonist Dr. Clevenger could give Hannibal Lechter a few pointers. Well plotted and barreling to a satisfying conclusion you're sure to be surprised by this new find. Lots of sex and violence in this so if you're squeamish you may want to steer clear.





The Girls He Adored
by Jonathan Nasaw

For ten years, the charmingly disheveled veteran FBI Special Agent E.L. Pender has been investigating the apparently random disappearances of a dozen women across the country. The only detail the cases have in common is the strawberry blond color of the victims' hair, and the presence of a mystery man with whom they were last seen. Then, in Monterey, California, a routine traffic stop erupts into a scene of horrific violence. The local police are stunned by a disemboweled strawberry blond victim and an ingenious killer with multiple alternating personalities. Pender is convinced he has found his man, but before he can prove it, the suspect stages a cunning jailbreak and abducts his court-appointed psychiatrist, Irene Cogan. In a house on a secluded ridge in Oregon, Irene must navigate through the minefield of her captor's various egos -- male and female, brilliant and naive, murderous and passive -- all of whom are dominated by Max, a seductive killer who views her as both his prisoner and his salvation. Irene knows that to survive she must play along with Max's game of sexual perversion. Only then will she be able to strip back the layers to discover a chilling story of a shattered young boy -- and all the girls he adored.

An interesting premise, let's have one serial killer and give him several personalities. Nasaw does an excellent, if not horrifying job, of portraying a tortured soul, the psychiatrist who tries to make him whole again, and the FBI agent who tracks him down.





Big Trouble
by Dave Barry

Dave Barry makes his fiction debut with a ferociously funny novel of love and mayhem in south Florida. In his career, Dave Barry has done just about everything -- written bestselling nonfiction, won a Pulitzer Prize, seen his life turned into a television series. And now, at last, he has joined the long list of literary figures from Jane Austen to Tolstoy who have made the transition from humor columnist to novelist...and done it with a style and inventiveness that establishes that, yes, he is very good at that, too. In the city of Coconut Grove, Florida, these things happen: A struggling adman named Eliot Arnold drives home from a meeting with the Client From Hell. His teenage son, Matt, fills a Squirtmaster 9000 for his turn at a high school game called Killer. Matt's intended victim, Jenny Herk, sits down in front of the TV with her mom for what she hopes will be a peaceful evening for once. Jenny's alcoholic and secretly embezzling stepfather, Arthur, emerges from the maid's room, angry at being rebuffed. Henry and Leonard, two hit men from New Jersey, pull up to the Herks' house for a real game of Killer, Arthur's embezzlement
apparently not having been quite so secret to his employers after all. And a homeless man named Puggy settles down for the night in a treehouse just inside the Herks' yard. In a few minutes, a chain of events that will change the lives of each and every one of them will begin, and will leave some of them wiser, some of them deader, and some of them definitely looking for a new line of work. With a wicked wit, razor-sharp observations, rich characters, and a plot with more twists than the Inland Waterway, Dave Barry makes his debut a complete and utter triumph.

Few books make me laugh out loud, this was one of them. I'm not a Dave Barry fan, so I was pretty hesitant in picking this up. Boy was I surprised. Barry certainly knows how to spin a humorous tale with irrelevant characters, and preposterous plots. If you enjoy the works of Carl Hiaasen and James Hall, you'll enjoy this comedic gem.



February Book of The Month



Instruments of Night
by Thomas Cook

On a humid summer evening in 1963, following a hard day's work in the field, twelve-year-old Paul Graves came home to a nightmare. Snatched by a stranger, strapped to a chair in a sweltering farmhouse, he watched in horror as the man orchestrated the slow, deliberate, night-long brutalization and murder of his older sister.... Now, more than thirty years later, Graves is a marginally successful writer who has lost himself in the anonymity of Manhattan and in the mind-numbing world of his crime fiction. But still held captive by his memories, still haunted by this sister's agonized whispers, he writes chilling tales of cruelty and sadism, of evil triumphing over good. Stories so convincing, they have earned him an invitation to the Riverwood Estate. But not to practice his craft as a writer. Alison Davies, who runs the retreat, is convinced he's the one man capable of bringing closure

to the mystery that has haunted her own family, asking him to investigate the fifty-year-old unsolved murder of 16-year-old Faye Harrision, Alison's best friend, who was tortured, strangled, and left to molder in the dark confines of a cave. Graves, more than anyone, knows where to look for the truth, where the instruments of night are brought to bear: In the deep basements, the dark caves, the lonely farmhouses where cowardice bows before corruption, where love cannot withstand the intimidation and pain. Compelled to peer into the chaos of twisted motives and tainted passions, he will confront the ultimate atrocity. Not about who killed Faye Harrison, or who killed his sister. Not about what he has witnessed and could never reveal. But about what he is capable of...and what he has done.

This month's featured Book of the Month is one of my all time favorite books. Thomas Cook is a wonderful writer who writes with passion and style. His plots are so clever and the twists, so unexpected. Remember that special moment in The Sixth Sense when you realized what was happening? You'll feel it also in the book. Go out and read this Edgar Award winning author. You will not be disappointed. And please, after you've read it, let me know what you think. Please E-Mail me at Finzzzz@aol.com . I'd like to hear your comments about these and any other books you may have read.