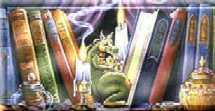 by Finzzzz
Welcome to March. Here are a few selections I think you will enjoy.




Resurrection Day
by Brendan DuBois

It's 1972, 10 years after the Cuban War. Washington, D.C., New York City, Miami, San Diego, and Omaha are Restricted Zones, sights of nuclear disasters. Russia is wiped from the map. France and Germany are now world powers. John F. Kennedy is the most hated president in history. The country is trying to recover from these devastating blows. Military veteran reporter Carl Landry from the Boston Globe is assigned to investigate the death of a Cuban War veteran and what he is about to learn will make him a hunted man. If you enjoy what-if thrillers, pick this one up. DuBois (writer of the Lewis Cole mysteries) delivers an action packed, highly plausible thriller that will keep you riveted to your seat. If you enjoyed Robert Harris' thriller Fatherland you'll sure to love this.





Precipice
by Tom Savage

A great book to read during the winter, Tom Savage (one of my favorite authors) puts forth a mystery thriller set on the Virgin Island of St. Thomas. A happy, well-to-do family enjoys its life of privilege in their Caribbean paradise home named Cliffhanger before the arrival of the beautiful and deadly Diana, a hired governess who turns their ideal life into a hellish existence. Every character has a secret and a hidden agenda.. Who will out con who? The plot moves at high speed to an exciting conclusion, and as you probably guessed it takes place on a precipice overlooking the Caribbean Ocean. Great fun!





Flight
by Jan Burke

(Book Description) Hot off the publication of Bones, the winner of the Edgar Award for Best Novel, Jan Burke explodes onto the suspense scene with Flight, featuring the hard-edged Detective Frank Harriman, husband of Jan's beloved series heroine Irene Kelly. A family is found murdered. In a cruel twist, one of the Las Piernas Police Department's own, Philip Lefebvre, is suspected of killing the only witness. When that detective disappears, a crime boss goes free. And the LPPD is forever changed. Called in to investigate the wreckage of the missing detective's plane, Frank Harriman is given a set of cold cases that have suddenly become white hot. Detective Harriman's conviction that the LPPD tagged the wrong murder suspect is wildly unpopular. Alone, his instincts and integrity questioned at every turn, Harriman must stop the killer before hundreds of lives, including Harriman's own, are lost. Flight is a heart-pounding marriage of Jan Burke's "intricate plotting" (Washington Times), "chilling suspense" (Clive Cussler), and trademark "crisp, crackling prose" (Library Journal) that will thrill newcomers and veteran Burke fans, cover to cover.





Bones
by Jan Burke

WINNER OF
THE 2000 EDGAR AWARD FOR BEST NOVEL!
For Four Long Years, No One Has Known What Became of Julia Sayre (Book Description) On the morning after this mother of two disappeared, her family sought the help of reporter Irene Kelly. But despite Irene's best efforts, until now only one person has known where to find Sayre: her killer. Nick Parrish, brilliant and sadistic, already faces the death penalty in a torture-murder case. Now he wants to cop a plea -- life imprisonment in exchange for directing police to the isolated mountain grave where he buried Julia Sayre. The D.A. agrees to the controversial deal, and form a specialized team of law enforcement and forensic experts to accompany Parrish on his grisly journey. When the Sayres and the newspaper pressure the D.A. to include Irene on the expedition, their wishes are honored over the protests of the team. From the start, Parrish makes Irene the object of his unnerving attention. His knowing smile and relentless stares make her wonder if heavy chains, armed guards, and a protective search dog will be enough to keep him at bay. But Nick Parrish's deadly plan to regain his freedom is already in motion, and Irene will need all her courage and ingenuity to remain the reporter -- not the victim -- in tomorrow's headlines.

Both Flight and Bones are exciting and thrilling masterpieces by an author whose time has come. If you haven't read Jan Burke yet, these two novels are a wonderful introduction. Burke impresses me with her strong characters, wonderful pacing, and crisp dialogue. Forget Dr. Lechter, Nick Parrish in Bones is more creepy and diabolical.



March Book of The Month



The Fig Eater
by Jody Shields

(Book Description) "It is hot, unusually hot for the end of August. Someone has murdered a young woman.--They find no objects, no obvious clues around her. --They'll search the area again tomorrow during the day, when there is better light." Vienna, 1910 --Freud's Vienna, a city of horse-drawn carriages and masked balls, gaslit cafis and Biedermeier furniture -- hovers on the threshold between darkness and light, superstition and science. The murder of Dora, the haunted daughter of a respectable bourgeois family, is being investigated by the Inspector, newly schooled in rationalist criminology. Almost every aspect of the case remains hidden, untouchable. He recognizes uncertainty as part of solving the crime and knows that--what is unspoken remains most powerful. He is trying to find the "error in the situation"--that small link that will lead him to the truth. His wife, Ersezbet, a Hungarian steeped in intuition and the lore of Gypsy mysticism, becomes obsessed with the murder and launches her own parallel, secret investigation. She is sure that the figs found in Dora's stomach are the clue to the identity of the murderer--for there are no fresh figs in Vienna at this time of the year. With the help of a young British governess, she unmasks an entirely other face of the crime, and of the society that would prefer it to be repressed forever. In her brooding, atmospheric, and meticulously researched debut thriller, Jody Shields resurrects turn-of-the-century Vienna with luscious details about food, botany, and fashion, descriptions of perverse medical practices, and hints at sexual secrets. The Fig Eater is a great suspense puzzle in which each piece gathered hallenges our perceptions and leads us to the novel's shocking climax."

We celebrate March as Women's History Month with this wonderful piece of writing. The Fig Eater is an exciting, well-written piece of historical fiction with a strong, central female character who you won't soon forget. Erszebet's character just explodes off the page as she struggles with asserting herself in a male dominated era. The descriptions of early 1900's Vienna are vivid and captivating. I could actually see, smell, and hear the sounds of Vienna as I was reading this novel. A great read that will please many a mystery buff.

Let me know what you think of these and any other books. You can e-mail me at Finzzzz@aol.com . Happy reading!