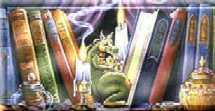 by Finzzzz
Happy April! This month I have something for everyone.



The Death of Vishnu
by Manil Suri

At the opening of this masterful debut novel, Vishnu lies dying on the staircase he inhabits while his neighbors the Pathaks and the Asranis argue over who will pay for an ambulance. As the action spirals up through the floors of the apartment building we are pulled into the drama of the residents' lives: Mr. Jalal's obsessive search for higher meaning; Vinod Taneja's longing for the wife he has lost; the comic elopement of Kavita Asrani, who fancies herself the heroine of a Hindi movie. Suffused with Hindu mythology, this story of one apartment building becomes a metaphor for the social and religious divisions of contemporary India, and Vishnu's ascent of the staircase parallels the soul's progress through the various stages of existence. As Vishnu closes in on the riddle of his own mortality, we wonder whether he might not be the god Vishnu, guardian not only of the fate of the building and its occupants, but of the entire universe. A charming and wonderfully crafted piece of work from a first time author.




Precipice
by Tom Savage

A great book to read during the winter, Tom Savage (one of my favorite authors) puts forth a mystery thriller set on the Virgin Island of St. Thomas. A happy, well-to-do family enjoys its life of privilege in their Caribbean paradise home named Cliffhanger before the arrival of the beautiful and deadly Diana, a hired governess who turns their ideal life into a hellish existence. Every character has a secret and a hidden agenda.. Who will out con who? The plot moves at high speed to an exciting conclusion, and as you probably guessed it takes place on a precipice overlooking the Caribbean Ocean. Great fun!




Over Tumbled Graves
by Jess Walter

A Riverbank littered with bodies. A city under siege by crime-solving "experts." One young detective struggles to discover the truth ... and preserve her sanity. Spokane, Washington: a bustling city split by hurtling white-water falls. During a routine drug bust, Detective Caroline Mabry finds herself on a narrow bridge over the falls, face-to-face with a brutal murderer named Lenny Ryan. Within hours, the body of a young prostitute is found nearby, dumped along the riverbank. Then another. And another. Soon Caroline and her cynical mentor Alan Dupree are thrown headlong into the search for a serial murderer police have nicknamed the Southbank Strangler. But while Caroline hunts a killer, he may also be hunting her. What follows is a novel that turns the usual serial killer story on its head, that confronts America's burgeoning fascination with psychopathology and murder and stares it down. Through one long, bloody summer, Caroline and Dupree remain one step behind a madman who seems to be communicating by killing women and growing bolder with each new body. And when Spokane is overrun by headline-grabbing FBI profilers, statisticians, and TV producers, the detectives are forced to grapple with the ever hungrier serial murder industry. Before it's all over, Caroline and Dupree uncover some hard truths about their city, their profession, and each other. And Caroline finds herself
back at the river, facing an evil far more alarming than the one she thought she was chasing. Rich with the darkly muted colors of the Pacific Northwest skies, peopled with characters of extraordinary depth and dimension, Over Tumbled Graves marks the debut of a novelist with unusual insight into the human psyche. It's an exciting and engrossing mystery with a fast paced plot and well-written, three dimensional characters. I was especially intrigued with the descriptions of the Pacific Northwest city of Spokane as the author brought that city to life.




Casey at the Bat :
A Ballad of the Republic Sung in the Year 1888
by Ernest Lawrence Thayer and
Christopher Bing (Illustrator)

Caldecott Honor Book, 2001
"And somewhere men are laughing, and somewhere children shout; But there is no joy in Mudville-mighty Casey has struck out." Those lines have echoed through the decades, the final stanza of a poem published pseudonymously in the June 3, 1888, issue of the San Francisco Examiner. Its author would rather have seen it forgotten. Instead, Ernest Thayer's poem has taken a well-deserved place as an enduring icon of Americana. Christopher Bing's magnificent version of this immortal ballad of the flailing 19th-century baseball star is rendered as though it had been newly discovered in a hundred-year-old scrapbook. Bing seamlessly weaves real and trompe l'oeil reproductions of artifacts-period baseball cards, tickets, advertisements, and a host of other memorabilia into the narrative to present a rich and multifaceted panorama of a bygone era. A book to be pored over by children, treasured by aficionados of the sport, and given as a gift to all ages: a tragi-comic celebration of heroism and of a golden era of sport. Bing's graphic art direction for this book is quite superb. This book is a must for any lover of baseball.




The Bullfighter Checks Her Makeup:
My Encounters With Extraordinary People
by Susan Orlean

Susan Orlean, "The Orchid Thief", and staff writer for "The New Yorker", scores a hit with this wonderful collection of articles focusing on ordinary and extraordinary people. From the everyday life of a 10 year old boy, ice skater and clubber Tonya Harding, the guy who creates those big huge chairs for novelty photographs you see at carnivals, to Spain's first female matador, Orlean brings these people into your home in these exuberant collection of essays.



April Book of The Month




The Golden Compass
by Philip Pullman

It was no ordinary life for a young girl: living among scholars in the hallowed halls of Jordan College and tearing unsupervised through Oxford's motley streets on mad quests for adventure. But Lyra's greatest adventure would begin closer to home, the day she heard hushed talk of an extraordinary particle. Microscopic in size, the magical dust--found only in the vast Arctic expanse of the North--was rumored to possess profound properties that could unite whole universes. But there were those who feared the particle and would stop at nothing to destroy it. Catapulted into the heart of a terrible struggle, Lyra was forced to seek aid from witches, gypsies, and formidable armored bears. And as she journeyed into unbelievable danger, she had not the faintest clue that she alone was destined to win, or to lose, this more-than-mortal battle ...

One of my all time favorite adventure stories, you'll be caught up in Lyra's adventure and her search for the truth behind her past. I recently read this book with my class of junior high schoolers and they absolutely loved it.

Let me know what you think of these and any other books. You can e-mail me at Finzzzz@aol.com . Happy reading!