by (Livin' La Vida) Mocha
"Meow?"
English Translation:
If 17-year old Courtney Flynn of Danville, CA gets her way, Californians will get a tax break for pet ownership.


State income tax payers might be told as early as January 2002 they can deduct veterinary expenses incurred during the entire first year of owning a pet, provided they adopt it from an animal shelter or nonprofit animal welfare organization.

The law under consideration in the CA Assembly would allow deductions for vaccinations and potentially expensive treatments for illness in the first year. All would be treated as charitable deductions. The move could save Californians $300,000 a year on their state income taxes, according to the bill.

Forlorn animals at a pet adoption center where Flynn volunteered inspired the bill, sponsored by Assemblywoman Lynne Leach, a Republican from Walnut Creek. Flynn won Leach's second annual "There Ought To Be A Law" essay contest for high school students. Not only did the teen see her idea become a propsed law (Assembly Bill 373), she also traveled to the state Capitol in May 2001 to testify on its behalf.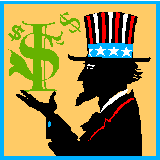 "I would like to help more animals get adopted", Flynn wrote in her essay, adding that her propsed law "would allow many more people to adopt and keep animals. Over 50 percent of the animals adopted from a shelter are returned, and this is probably often due to the expense of the animal, because I can guarantee you that the majority of these animals are not mean."

CA State Senator Ed Vincent, a Democrat from Englewood, has proposed another tax break for Golden State pet owners. His bill would provide a credit of up to $100 for spaying and neutering pets adopted or purchased from breeders, pet stores, and shelters between January 1, 2001, and January 1, 2006. The move would save Californians $7 million annually.

For the latest information on pet tax breaks, visit www.leginfo.ca.gov
Reference: Cat Fancy Magazine, September 2001