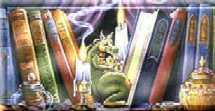 by Finzzzz
I hope you're all having a great summer! Along with teaching and working at the bookstore, I've been to the beach a few times. I hope you've managed to take time out from your busy summer and relax for a bit. Here's what I've been reading lately:



Icarus
by Russell Andrews

The bestselling author of Gideon reinvents Hitchcock's classic thriller formula in this sophisticated and suspenseful novel about an innocent man caught up in events past and present way beyond his control, and thrown into a terrifying maelstrom of deceit and murder. As a young boy, Jack Keller witnessed a life-altering tragedy, the murder of his mother. Thirty years later, Jack has it all: a great marriage, a successful chain of restaurants bearing his name, lifelong friends, and good health. But in one second and with one bullet it all becomes worthless when a second tragedy occurs during the opening of a new restaurant. As Jack recovers from his injuries and the resulting psychological trauma, he is nursed back to health by Kid Demeter, a mysterious young man who was once as close to Jack as any son could be. As Kid trains his mentor and father figure, he confides in Jack about the various women in his life. Each one is identified only by her nickname and each one is presented as appealing, sexy...and extremely dangerous. And then a third tragedy occurs. Kid is found sprawled on the pavement after plunging twenty stories to his death. Jack refuses to accept the police theory of suicide. Convinced that one of Kid's women is a killer, he finds himself searching for answers in Kid's world, a world of lap dancing and after- hours clubs, of drugs and violence and overwhelming sensuality. But as Jack's suspicions arise, as he draws closer to the truth, an unknown threat lurks just ahead of him, anticipating his every move and killing whoever is in the way. As past and present merge, as Kid's world overtakes Jack's, as Jack begins to understand just how high the stakes are in the game he has elected to play, he knows only one thing for certain: he must find the killer before the killer finds him. Following up the success of Gideon, Icarus is a truly Hitchcockian thriller of an innocent man pursued by an almost unimaginable and unstoppable danger. What a great read. This kept me riveted all afternoon. The publishers call it a Hitchcockian thriller and this is definitely truth in advertising! The mystery is complex, the action intense. Check out Gideon as well, one of my favorites from last summer!





Tell No One
by Harlan Coben

For Dr. David Beck, the loss was shattering. And every day for the past eight years, he has relived the horror of what happened. The gleaming lake. The pale moonlight. The piercing screams. The night his wife was taken. The last night he saw her alive. Everyone tells him it's time to move on, to forget the past once and for all. But for David Beck, there can be no closure. A message has appeared on his computer, a phrase only he and his dead wife know. Suddenly Beck is taunted with the impossible -- that somewhere, somehow, Elizabeth is alive.
Beck has been warned to tell no one. And he doesn't. Instead, he runs from the people he trusts the most, plunging headlong into a search for the shadowy figure whose messages hold out a desperate hope. But already Beck is being hunted down. He's headed straight into the heart of a dark and deadly secret -- and someone intends to stop him before he gets there. Here's another read you'll want to read from beginning to end! I love Coben's Bolitar series and this stand alone is going to vault him to best seller status. Though not a well-written book, Tell No One certainly moves along at a great pace and its mystery is one you just need to find out the solution...it'll drive you crazy!!!!




Dark Hollow
by John Connolly

When John Connolly burst upon the literary suspense scene in 1999, he was an immediate international sensation. His Every Dead Thing became an instantaneous bestseller in England, and here in America, his writing was greeted with extraordinary accolades. He won the prestigious Shamus Award for Best First Private Eye Novel, and, as the San Francisco Examiner wrote, "John Connolly's tale is as riveting and chilling as Thomas Harris's The Silence of the Lambs and James Patterson's Kiss the Girls." Now, Connolly returns with Dark Hollow, a terrifying and ingenious novel of a murderous spree that reaches back decades into the victims' pasts. Back again is ex-New York Police Detective Charlie "Bird" Parker, who has returned to his hometown of Scarborough, Maine, after the vicious killings of his wife and daughter; it is time to leave the bloodstained streets of Manhattan and rebuild his family's house -- as well as his own life. But for Bird, returning to his roots means digging through a mountain of terror, as memories of his father's and grandfather's untimely deaths resurface and drive him to join the manhunt for the killer of yet another mother and child. Though the obvious suspect is Billy Purdue, the violent former husband of the murdered young woman, another player lurks in this disturbing drama, someone entangled in the dark hollow of Bird's past. Darkly atmospheric, tense and imbued with the page-turning ferocity that only the finest crime fiction offers, Dark Hollow is a stunning successor to Every Dead Thing, a testament to the burgeoning power of John Connolly to tell stories that thrill, frighten and haunt the soul. An awesome and spellbinding sequel to Every Dead Thing, Connolly takes things up a notch with this finely written, eerily moody thriller. Parker is just a great character in crime fiction and I can't wait to get the next book in the series available in England. Connolly is an Irish writer who has Maine down pat!





Orange Crush
by Tim Dorsey

In his two previous novels, Florida Roadkill and Hammerhead Ranch Motel, Tim Dorsey rode a thousand mph whirlwind of outrageous, violent-funny crime through the Sunshine State and delighted readers and critics everywhere. Now he gives us a darkly hilarious, megatwisted view of politics in the land of the hanging chad. The race is on for the governorship of Florida -- a bare-knuckled fistfight between pro-capital punishment House Speaker Gomer Tatum and Marlon Conrad, the present occupant of the governor's mansion. The Republicans' "golden boy" -- handsome, unthreatening, engaged to the talented ventriloquist, Miss Tallahassee 2001...and a loyal, unquestioning tool of the powerful special interests -- Marlon seems a virtual shoo-in for reelection. That is, until he undergoes a radical personality shift during a bloody military action in the Balkans. There's nothing like staring death in the face for messing with a person's priorities. Now it's just three weeks before the election and Marlon is suddenly talking about "issues" and "reform" as he crosses the length and breadth of his home state with an amnesiac speechwriter and a chief of staff who turns catatonic in the presence of minorities. The governor's newfound conscience might well cost him the election, though. And it appears that pretty much everybody is trying to kill him. But the incumbent isn't the only one sitting in somebody's rifle sights these days. A murderer affectionately dubbed "the Bumper Sticker Killer" -- for the pithy slogans found Magic-Markered on the victims' bodies -- is leaving a trail of very deserving corpses from the Panhandle to Biscayne Bay. Nothing, however, is going to derail democracy in this glorious state -- not even coast-to-coast serial slaughter, kamikaze journalistic shenanigans, the numbingly ordinary prognostications of the real Joe Blow, or mayhem at the Million Parrot Head March. And when reemergent Florida folklorist and spree killer Serge A. Storms is thrown into the mix, things really start to get interesting... With a warped and manic fury that makes Hiaasen seem serious and Hunter Thompson staid, Tim Dorsey does it again -- rocketing Florida crime fiction forward by colliding death with the political process as madness takes the wheel of the Orange Crush. If you're looking for laughs, try Tim Dorsey. Using the same irreverent brand of humor as Carl Hiaasen (but with a higher body count!), Dorsey will have you laughing out loud! Check out one of his characters, Serge, an odd serial killer, in his two previous books.


Coming soon:

Stephen King and Peter Straub team up for a sequel of The Talisman due out inSeptember. I'm looking forward to Robert Crais' Hostage in a few weeks. For all you Jean Auel fans, book number 5 is due out next spring! The fifth Harry Potter is coming out in the summer of 2002.
Let me know what you've been reading!
Finzzzz@aol.com

HOT OFF THE PRESS
salutes this month's featured writer:



Mr. August: Finzzzz

Enter our drawing to win this "The Key To Life" mini book, and it's HOT little, permanently-attached, key bookmark. The winner will be randomly drawn from all entries, notified via E-mail on August 30th, and will have their name printed in our September edition. To enter, just send an email with "enter me" in the subject line, and "I want it" in the body of the letter to:
thehotpress@yahoo.com