featuring


Hi there! Welcome to my little music corner on the web! This month I'd like to talk about the newest releases from Pink Floyd. Although the releases aren't new material, they are things that any collector would want.

On April 18th Pink Floyd released Is There Anybody Out There? It's a double CD set of a live performance of The Wall. Columbia Records has made it available in both a bulky double CD case as well as a limited edition slip case with a book and some pictures. There is about a $10 dollar difference between the two.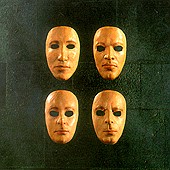 Is There Anybody Out There? is a very good recording. The sound is amazingly clear and sometimes you can't even tell you are hearing a live show. They never miss a note and are able to reach those high pitched voices that they use in the song, "The Trial." As we all know a CD will never capture what its like to actually be at a Floyd show, however, listening to this live rendition of The Wall almost puts you in the audience. Its a must for any Pink Floyd fan and worth checking out for those who aren't. Also, for fans who need to have everything ever made by Floyd, or for people looking to get into their material, the studio recording of The Wall was just re-released on April 25th. It is basically the same thing that has been out. It has been digitally re-mastered and had undergone a label change. So far the Floyd CD catalog has been through a couple record label changes. Each time the new record label releases older CDs bearing the new labels logo. Die hard fans sometimes feel the need to own everything ever released. Don't be fooled though, it's all the same material that has been on the market. It just has a different label on it. In my opinion, it's a just a ploy for the record company to make money off of the fans.

Well, that's it for me for now. Hope you enjoyed my little speech. Happy
listening!
Seth Gecko / Joey

Nevadans are too busy scooping up loose change from Californians to even care about the weather